Ep3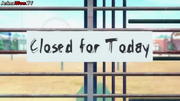 Opening secene show the park is close.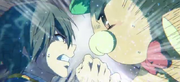 Muffle tells Kanie that he can't close the park. They get into a fight.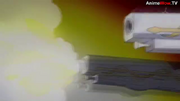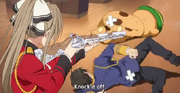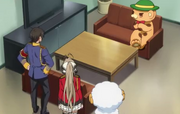 Sento shoots Kanie and Muffle with pain bullts.
Dept meeting
Edit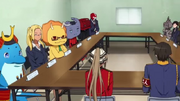 GenjuurouKun - Ashe - Torken - Wrench(レンチ Renchi)- Merchan - Okuro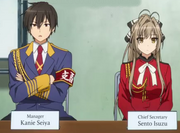 Kanie - Sento

Wrench (Chief of Engineering) - Merc-han (Chief Of Merchandising) - Okuro (Chief of Sercurty)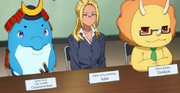 GenjuurouKun (Cast Leader) - Ashe (Chief Accounting) - Torken (Chief of Sales)

Future (Astro Cast Leader)- Meatt (Chief Food Service) - Moffle (Sorcerers' Cast Leader)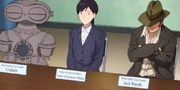 Codain (Etest Land Cast Leader) - Chief Of General Affairs - Jack Rardy (Wild Valley Cast Leader)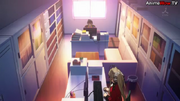 Kanie Sento Office
Muffle and Macaron go out to meet the public.
Edit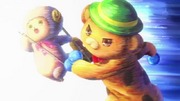 Go Out And Put On Show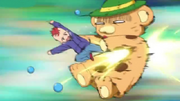 One of the cutomer kid kicks Muffle in the stomach.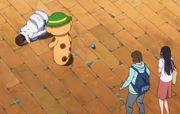 Muffle K.O. the customer that gets in his face.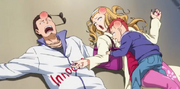 Isuzu shoots the three customers with the forget bullet.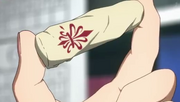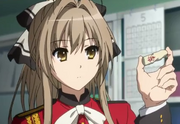 She tells Kanie the "Forget magic bullet" cost alot and take a long time to make.
The pain bullet are cheap and can be bought by the bag full.
Kanie Tries to spiceup PR for the park.
Edit